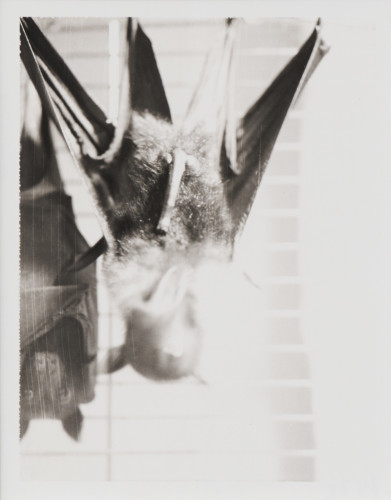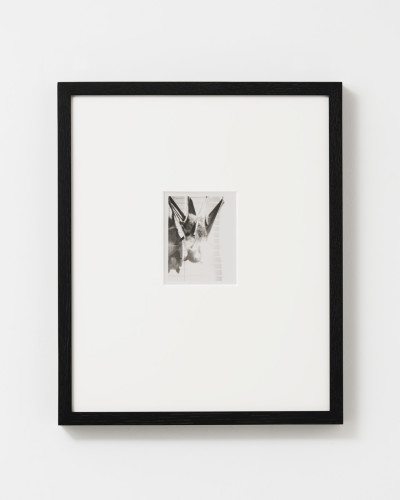 Robert Mapplethorpe
Untitled (Helen Marden's Bats)
,
1974
Black and White Polaroid
14.6 x 11.1 cm, 5 3/4 x 4 3/8 ins paper size
45 x 37 cm, 17 3/4 x 14 5/8 ins framed
Copyright Robert Mapplethorpe Foundation, New York. Used by Permission
Helen is the wife of Bruce Marden. They were Roberts neighbours on Bond Street, NY. Robert often visited their apartment to photograph Helen's bats with his polaroid. Helen Marden's Bat polaroids are mentioned in the HBO documentary 'Mapplethorpe; Look at the Pictures', 2016.
Exhibitions
2016: Teller on Mapplethorpe, Alison Jacques Gallery, London