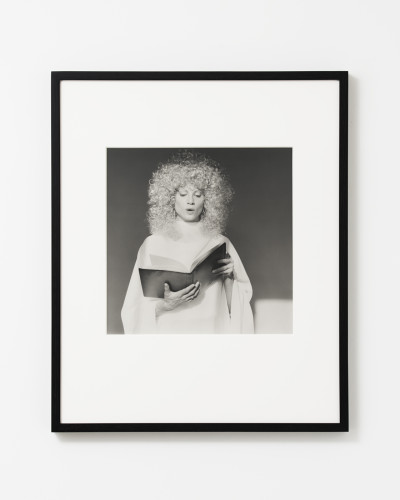 Robert Mapplethorpe
Lisa Lyon
,
1982
Silver Gelatin Print
50.8 x 40.6 cm, 20 x 16 ins, paper size
Edition 3/10
© Robert Mapplethorpe Foundation. Used by permission
Lisa Lyon (b.1953) Lisa Lyon was the first World Women's Bodybuilding champion. Mapplethorpe met her in 1980, and over the next few years they collaborated on several artistic projects including a film, a series of portraits, and, notably, the book Lady, Lisa Lyon. Mapplethorpe was fascinated by the way in which Lyon's muscular body defied traditional conceptions of what a female body 'should' look like. "When I first saw her undraped it was hard to believe that this fine girl should have this form." "My relationship with Lisa is not just her body […] I'm just as interested in her head as I am in her body."
Exhibitions
2016: Teller on Mapplethorpe, Alison Jacques Gallery, London
2005: Sacred and Profane: Robert Mapplethorpe, Fototeca de Cuba, Havana, Cuba.
Publications
Lady Lisa Lyon. Text by Bruce Chatwin. Monograph. New York: Viking Penguin, 1983.